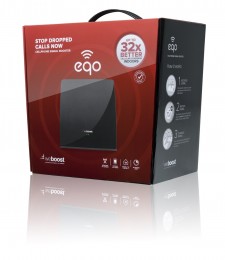 Cell Phone Signal Booster .us has announced that it will give away a free weBoost eqo Signal Booster Kit to one lucky participant in its latest monthly sweepstakes drawing.
Houston, Texas, May 3, 2016 (Newswire.com) - "If you are suffering from poor cell phone reception inside your home, office or RV, then a weBoost eqo Signal Booster Kit could be just what you are looking for," said Jazmin Mendoza.
Jazmin is a spokesperson form CellPhoneSignalBooster.us, a firm specializing in the sale of cell phone signal boosters. "This month one lucky winner in our online sweepstakes will get a weBoost eqo Signal Booster Kit free of charge," she added.
weBoost eqo takes less than a minute to set up, and works with all carriers in USA & Canada.

Jazmin Mendoza, Spokesperson
The weBoost eqo (pronounced "echo") is a new type of product that introduces an easy-installation design for boosting a cell phone signal up to 32 times within a few seconds. "The new eqo is the first plug-and-play booster that does not require an exterior antenna, making it particularly suited for private consumers and small business users", explained Jazmin. The cellular booster kit supports all 2G, 3G, 4G LTE carrier networks in USA such as those of AT&T, Verizon, Sprint, or T-Mobile. It also supports all those voice and data networks of carriers in Canada that include Telus Mobility, Bell Canada, Rogers Wireless. It can improve reception indoors for up to 1,200 square feet with good reception outside the house, office, or apartment building.
The equipment, manufactured by Wilson Electronics, works in a three-step process: First, it captures cell phone signals from all carriers simultaneously through a window or a wall. Then it amplifies the signals up to 32 times to prepare them for "echoing" indoors. Finally, a stylish interior antenna distributes or "echoes" the signal throughout a home, office or factory covering an area of up to 1,200 square feet.
"The equipment is plug-and-play and takes less than a minute to set up and works with all carriers in USA and Canada," said Jazmin. She also emphasized that it supports multiple users so that various family members can connect simultaneously using their individual cell phones or tablets.
Unlike other options, with the eqo, there is no need to use the internet or pay any ongoing fees to operate the signal booster equipment. There is only the one time cost of $350 to purchase the device. The sweepstakes winner will of course get the equipment free of charge. "Anyone can enter the contest, and even someone who does not need the phone booster can enter, win, and then sell the equipment for several hundred dollars," said Jazmin. The sweepstakes entry form is located at https://cellphonesignalbooster.us/free-cell-phone-signal-booster-monthly-sweepstakes/
About CellPhoneSignalBooster.us
It is a venture owned and operated by Accessory Fulfillment Center, LLC, located in Houston, Texas. The company is one of the top weBoost retailers, and their warehousing and retail operations exist in a large retail store warehouse. For those who are too far from their physical location, the website offers a safe and secure purchasing option. Contact them at https://cellphonesignalbooster.us/
Source: Cell Phone Signal Booster.us
Share: